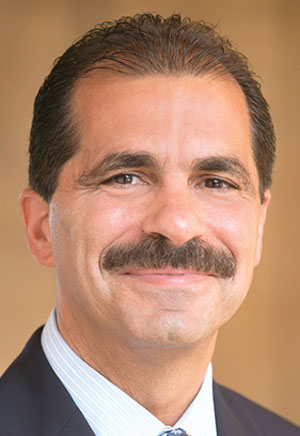 PAUL LEONE
PRESIDENT & CEO, BREAKERS PALM BEACH,
PALM BEACH
The Breakers is the only large historic resort still in the hands of its original owners, heirs to founder Henry Flagler. The resort, located on 140 acres, is listed on the National Register of Historic Places. It includes a 20,000-sq.-ft. indoor/outdoor spa, a half-mile of private beach, four swimming pools, luxury poolside bungalows and 11 on-site boutiques.
Leone cites as one of his heroes Pope John Paul II. "Among other things, I admire him for his role in eradicating communism in Europe and the strength he showed in forgiving the man who tried to assassinate him. He was an incredibly gentle but strong, courageous man."
Leone received his bachelor's in accounting from the University of Kentucky.