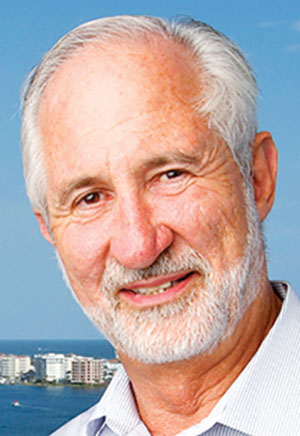 PETER BOS
CHAIRMAN, LEGENDARY, DESTIN
Bos' Panhandle properties include the Sandestin Beach Resort, Regatta Bay Golf & Yacht Club, Destin Commons, HarborWalk Marina, Emerald Grande, Legendary Marine, Mid-Bay Marina, Regatta Commons Office Park and Legacy Apartments.
The company also has a Hyatt hotel and the Bottling Court in Key West, the Plantation in Ponte Vedra, Lake Mandarin in Jacksonville, Sea Palms Resort in St. Simons Island, Ga., and St. Andrews Golf Country Club and Residential Community in St. Louis, Mo.
Bos grew up in Buffalo, where he told his mother he wanted to be in the hotel business in Florida after seeing ads for hotel vacations in the state. "She responded, 'if that is what you want, you need to pursue that goal,' and I did," he says. A graduate of Cornell University, Bos started his career with Fletcher Properties in Jacksonville.
Named 2011 Florida Restaurant and Lodging Association's Hotelier of the Year, Bos has also served on a number of statewide and regional boards. He describes himself as "very sentimental."