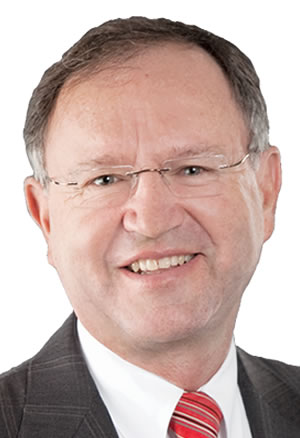 REINHOLD SCHMIEDING
FOUNDER & PRESIDENT, ARTHREX, NAPLES
Schmieding started Arthrex in Munich in 1981 before moving it to Naples. The company makes tools and devices for orthopedic surgery.
He ranks among the richest people in the world — Forbes had him recently at No. 308 on its billionaire list with $5 billion; Bloomberg had him at $6 billion.
In the COVID-19 crisis, the company pivoted to making and donating personal protective equipment for first responders and health care workers in its region.
Arthrex employs 3,225 of its 5,600 globally in Florida, many of them high-paid, high-skilled workers. The company funds "trips of a lifetime" for workers celebrating employment milestones and has an in-house wellness and medical center for employees. Schmieding has said he wants a blend of European and American workplace styles.
Volunteering is encouraged and incentivized. Arthrex is a major community donor and supporter, not above using its weight to get what it wants from government.