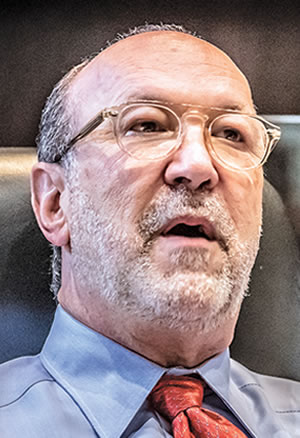 RON BOOK
OWNER, RONALD L. BOOK P.A., MIAMI / TALLAHASSEE
"The definition of politics is the art of compromise," says Book, a major political campaign fundraiser. "It's my job to figure out how to get the square peg in the round hole. Take out the tools and figure it out. I mix my advocacy, my ability to think quick on my feet, but most importantly, someone new calls every single day with a problem no one else can solve or resolve."
Book, once an aide to former Democratic Gov. Bob Graham, is a former University of Florida varsity track-and-field athlete who's one of the best-known figures in Tallahassee. He has represented a long list of clients, from private-prison operator GEO Group, debris-removal firm AshBritt and the Miami Dolphins to more than two dozen cities, counties and school boards.
He has raised more than $30 million for various candidates and causes over the past 15 years, including funds to support Lauren's Kids, a non-profit named after his daughter that works to provide awareness and education in fighting childhood sexual abuse.
He's been a trustee of the Greater Miami Chamber of Commerce, a member of the Broward County Sheriff's Office's Advisory Council, a board member of the Joe DiMaggio Children's Hospital Foundation and chairman of the Miami-Dade County Homeless Trust.
Book has an associate's degree from UF, a bachelor's degree from Florida International and a law degree from Tulane.
He has "400-plus orchids" in his yard, plus "swans, a toucan, a cockatoo, a macaw and an African grey."