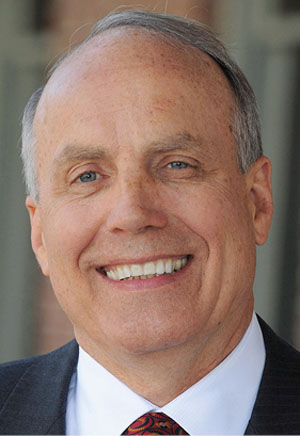 RONALD VAUGHN
PRESIDENT, UNIVERSITY OF TAMPA, TAMPA
Since Vaughn became UT's president in 1995, the school has quadrupled its enrollment to 9,200 students from all 50 states and 140 countries. The 85-year-old school's annual budget has increased from $28 million to about $330 million, with some 600 new faculty, staff and contract positions. In a little more than a decade, UT completed nearly 45 projects — more than $600 million in construction.
Vaughn, who collects antique fishing equipment and Heisey glass, has raised more than $250 million in two major fundraising campaigns. He has served as chairman of the board of the American Red Cross Tampa Bay chapter, president of the Sunshine State Athletic Conference, chairman of the Independent Colleges and Universities of Florida and chair of the Tampa/Hillsborough Economic Development Corp.
Vaughn has bachelor's and MBA degrees in marketing from Indiana State University and a Ph.D. from the University of Georgia. He came to UT in 1984 as coordinator of the school's marketing department after teaching at Bradley University.