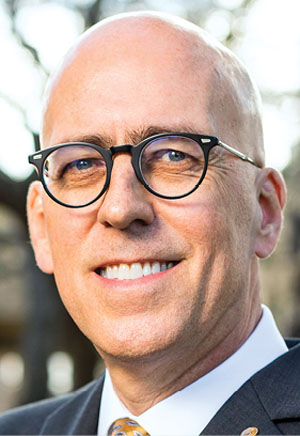 THAD SEYMOUR JR.
former interim PRESIDENT, UNIVERSITY OF CENTRAL FLORIDA, ORLANDO
Seymour retired as interim president at UCF last year, after handing the reins over to President Alexander Cartwright. He is credited with stabilizing the school after a series of financial scandals. Seymour also served as senior vice president of Tavistock Development, where he led strategy and business development for Lake Nona Medical City and helped attract more than $3 billion in health and life sciences investments. He also led the recruitment of the United States Tennis Association to Orlando and founded and served as president of the Lake Nona Institute, a non-profit organization that drives innovative collaboration at Lake Nona.
Seymour has an undergrad degree from Dartmouth College, master's and Ph.D. degrees from the University of Wisconsin and an MBA from Northwestern University. His late father was president of Rollins College.
He served as a board member of BioFlorida and was the 2015 recipient of the BioFlorida Leadership Award. He has also served on the board of Visit Orlando and the president's advisory council of Valencia College.