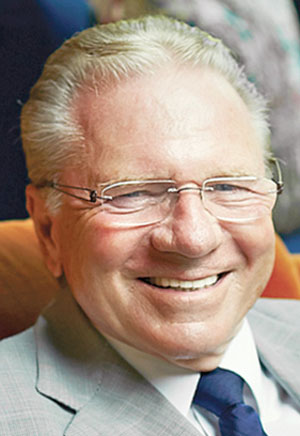 THOMAS PETERFFY
FOUNDER, CEO & CHAIRMAN, INTERACTIVE BROKERS, PALM BEACH
Peterffy owns 500,000-plus acres of timberland across five counties in North Florida. The land is held in Peterffy's Four Rivers Land & Timber and is believed to be the largest contiguous piece of undeveloped property in private hands east of the Mississippi River. It includes more than half of all the land in Taylor County. He also owns 32,000 acres of pasture land in southern Highlands County.
Peterffy, a Hungarian immigrant who fled communist rule in Hungary in 1965 with almost no money, is possibly the wealthiest person in Florida and one of the 50 wealthiest people in the U.S. He founded Interactive Brokers, an electronic broker and market maker, and is among the first people to trade stocks electronically.
Reclusive, he has been a donor to Republican candidates and causes.