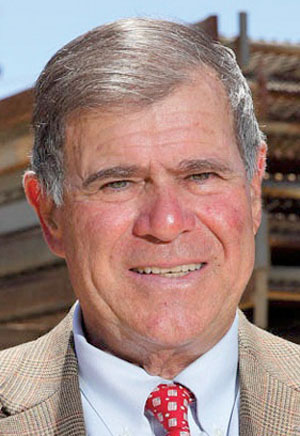 BRIAN R. D'ISERNIA
CHAIRMAN & CEO, EASTERN SHIPBUILDING, PANAMA CITY
D'Isernia operated ships before he decided to build them. He earned a bachelor's degree from Georgetown University and graduated from Fordham University's law school but abandoned his law career to become a commercial fisherman. He came to own four fishing boats then decided to build his own boats and opened his shipyard in 1976. Eastern Shipbuilding's vessels attracted attention and customers from other parts of the country who wanted customized fishing vessels. The company subsequently branched out into other kinds of shipbuilding, constructing offshore supply vessels, tugboats, passenger vessels, ferries, barges and dredges, among others.
In 2016, the U.S. Coast Guard selected Eastern to design and build nine offshore patrol cutters, the initial step toward building 25. Eastern's part of the contract is worth around $110 million.
D'Isernia has been a reliable fundraiser for Republican candidates and political causes, according to Politico. In addition to the shipyard, D'Isernia is involved in ventures including the construction of the Hope Town Inn & Marina in Abaco, Bahamas, and the expansion of the Sandy Creek Airport and Runway in Panama City. Eastern remains a family business, with D'Isernia's son, Joey D'Isernia, serving as the firm's president.