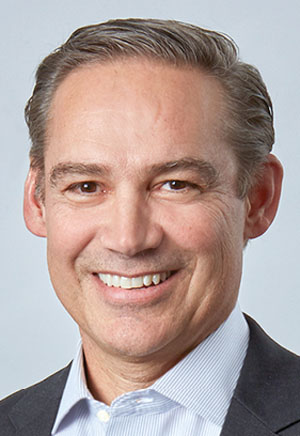 KELLY ORTBERG
SPECIAL ADVISOR TO THE CHAIRMAN & CEO, UNITED TECHNOLOGIES, PALM BEACH
An Iowa native, Ortberg received a bachelor's degree in mechanical engineering from the University of Iowa. He is a 30-year Rockwell Collins veteran who led it through its two largest acquisitions and was CEO of Collins Aerospace, created when UTC Aerospace Systems and Rockwell Collins combined. Together, the firms accounted for some $23 billion in net sales and 70,000 employees. Ortberg has moved into the special adviser's role to help support UTC's purchase of Raytheon Technologies, a $130-billion deal that will combine UTC's Collins Aerospace and Pratt & Whitney businesses with Raytheon's Intelligence, Space & Airborne Systems and Integrated Defense & Missile Systems.
Before moving into the adviser's role, Ortberg and Collins unveiled plans for what they called the industry's "most advanced electric power systems lab," a $50-million investment in Illinois to advance the electrification of aircraft. It's part of a $150-million Collins investment in electric systems over the next three years. "In the not-too-distant future, hybrid-electric and fully electric aircraft will revolutionize air travel as we know it — opening up markets like urban air mobility, while re-invigorating others like regional service to underutilized airports," Ortberg says.
"The fundamental part of innovation is that it comes from novel thinking and sometimes radical thinking," Ortberg told DiversityInc.