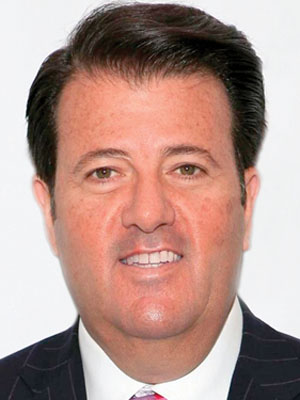 OSCAR FELDENKREIS
PRESIDENT & CEO
Born in Cuba to Russian immigrants, George Feldenkreis moved to Miami in 1961. In 1969, he founded Supreme International with his brother Isaac. They manufactured school uniforms and traditional Latin four-pocket linen shirts that earned George Feldenkreis the title "king of guayaberas."
Supreme International went public in 1993 and became Perry Ellis International after acquiring the brand in 1999. The company designs, distributes and licenses men's and women's apparel, accessories and fragrances. It employs more than 2,400.
George Feldenkreis, who holds a law degree from the University of Havana, grew the company into a multinational corporation with annual revenue of nearly $1 billion. George's son, Oscar Feldenkreis, joined as a vice president and board director in 1980. He was president and COO until his selection as president and CEO in 2016.
A series of feuds with the company's board of directors led the Feldenkreises to take the company private in 2018 in a $437-million deal. They have been quoted as saying they plan to emphasize the company's international business in Europe, Asia and Latin America and will continue to open stores with smaller footprints.