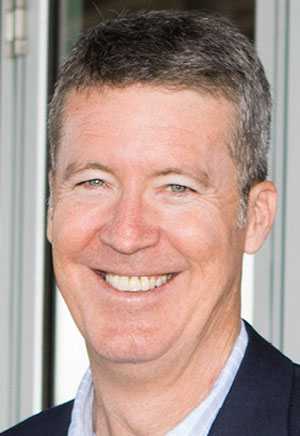 STEPHEN HEESE
PRESIDENT, CHRIS-CRAFT, SARASOTA
Now owned by Winnebago Industries, Chris-Craft is poised for expansion after Heese and his investment firm resurrected the iconic brand. With Winnebago's capital, Heese, who remained president after the sale, plans to expand the firm's manufacturing plant by some 80,000 square feet, add newer models of smaller boats and increase the number of employees from 340 to nearly 600.
Heese is a partner in Stellican, the British investment firm that bought the boat maker from Outboard Marine, which went bankrupt in 1988. In the years before that sale, the Chris-Craft brand had lost much of its one-time luster as a luxury brand. Using fittings and designs that harkened to the brand's heritage, Heese and Stellican re-established Chris-Craft's identity as a premium marque.
Heese, a Tampa native, has a bachelor's degree in accounting from Tulane and an MBA from Harvard, and is a CPA. He worked for Erico International and PriceWaterhouse's management consulting group. Heese met Stephen Julius, founder and managing director of Stellican, while both were attending Harvard Business School.
Stellican has acquired other once-iconic brands that fell on hard times, including Indian Motorcycle and a luxury boat builder, Riva — both of which it has since sold after rehabilitating.