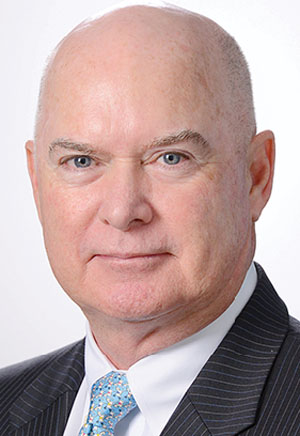 WILLIAM LOWE JR.
CEO, KEMET ELECTRONICS, FORT LAUDERDALE
Lowe, who received his bachelor's degree in business administration from Tri-State University in Indiana and is a CPA, became CEO of publicly traded Kemet in 2018.
The firm engineers, designs, manufactures and distributes electronic components for the transportation, medical, military, aerospace, industrial, telecom and consumer product industries. It has 15,000 employees and 23 manufacturing locations worldwide, with revenue of about $1.4 billion.
Lowe joined the company in 2008 as vice president and CFO after serving in leadership positions at Unifi, a producer and processor of textured synthetic yarns, and Metaldyne, an automotive components manufacturer. He also held various financial management positions with ArvinMeritor, a supplier of automotive components.
During his 10-year tenure as Kemet's CFO, the company improved operating results and initiated a dividend program. Lowe also provided assistance on global restructuring initiatives and improved financial reporting. He has extensive experience in Europe, China and Japan and advised Kemet on the joint venture/acquisition of electronic components supplier NEC TOKIN.