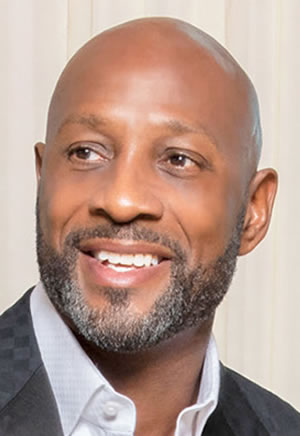 ALONZO MOURNING
FOUNDER, MOURNING FAMILY FOUNDATION, MIAMI
Over the years, the former Miami Heat star has raised more than $25 million through his foundation to support children and families, especially inner-city youth. With help from donors, he established Miami's Overtown Youth Center in 2003. In 2009, in recognition of the impact that he and his former wife, Tracy, had on the local community, Miami-Dade County named a new high school in North Miami after them. Every January, Mourning hosts Zo's Winter Groove, a four-day event for budding basketball players and their families.
Having survived a rare form of kidney disease, Mourning also is an advocate for organ donation. Since 2001, his non-profit Zo's Fund for Life has raised more than $2 million to help people with kidney disease. In 2003, he was about to retire from the NBA because of his disease when a cousin offered to donate a kidney. After the transplant, Mourning led the Heat to its first NBA championship in 2006. Three years later, he successfully pushed the Legislature to pass a law to facilitate the organ transplant process.
A Virginia native, Mourning attended Georgetown University, was selected second in the 1992 NBA draft and played on the gold-winning U.S. basketball team at the 2000 Summer Olympics. He twice won the NBA's Defensive Player of the Year award and received All-Star honors seven times. In 2009, he became the first Heat player to have his number, 33, retired. He still works for the Heat as vice president of player programs, providing support and mentoring to players.
Three years ago, Mourning launched a $15-million fundraising campaign to rebuild the Overtown Youth Center and expand its reach to other neighborhoods, including Little Haiti, Little Havana and Wynwood. "Playing basketball just a few blocks away from the most impoverished community in all of Miami-Dade County, I realized that I could make an impact," he says.
"I realized that I could make an impact."