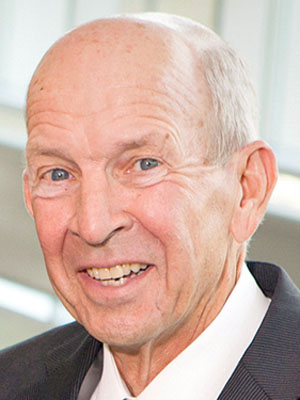 LES MUMA
PHILANTHROPIST, TAMPA
The Mumas — both attended Winter Haven Senior High and the University of South Florida — are leading philanthropists in the Tampa Bay area and the largest single donors to USF, giving more than $40 million over the years. USF's business school is called the Muma College of Business, USF Athletics features the Pam and Les Muma Basketball Center, and several other endowed chairs and labs at the school also bear their names.
In 1984, Les Muma co-founded Fiserv, a Fortune 500 company that provides technology products and services to more than 17,000 financial institutions worldwide. He served as CEO from 1999 until he retired in 2006. He had worked in the data processing field for a number of firms, including Southern Bell in Jacksonville and International Mineral and Chemical in Bartow, before founding Fiserv.
Les Muma chaired the search committee that found the school's current president, Steven Currall.