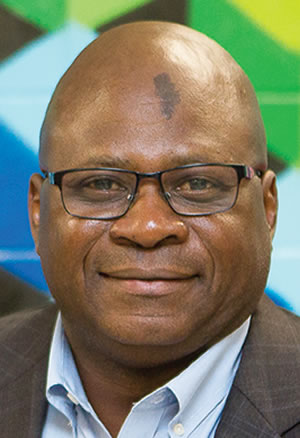 BRIAN BUTLER
PRESIDENT & CEO, VISTRA COMMUNICATIONS, TAMPA
Butler founded Vistra Communications in 2007, building off a two-decade career in the U.S. Army. While in the military, he served as spokesman and chief of communications for an Army secretary and the U.S. Joint Chiefs of Staff. He also was a communication specialist and provided counsel to top officers at U.S. Central Command in Tampa and served the U.S. Homeland Security Council in a director-level position for the White House.
Vistra Communications specializes in marketing, public relations, media, communication and consulting services for corporate and government clients. The firm now has about 100 employees with a second office in Northern Virginia.
Butler gained national attention in 2020 with his Tampa Bay Times op-ed, "I'm a CEO, a retired Army officer and a black man" following the death of George Floyd. He was the recipient of the 2020 Tampa Organization of Black Affairs Corporate Leadership Award. A supporter of both the Tampa Bay community and military veteran causes, he and his company have received recognition from organizations such as the Tampa Bay Chamber and U.S. Small Business Administration.
Butler earned master's degrees from the National War College and Central Michigan University. He has a bachelor's in marketing from Hampton University.