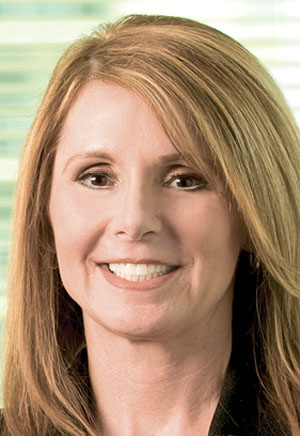 CINDY KUSHNER
TAX PARTNER, CROWE, FORT LAUDERDALE
In her 25-plus years as a tax partner with KPMG, Ernst & Young and now Crowe, Kushner has advocated for greater gender diversity in the corporate workplace. To help bridge the gap for companies that are committed to gender diversity but struggle to identify board-ready female candidates, she founded Women Executive Leadership in 1999. The non-profit promotes gender diversity on corporate boards and the C-suite through advocacy, education and also works to connect qualified female candidates with opportunities.
Kushner started as a fashion merchandising major at Fashion Institute of Technology in New York. There, she took an accounting class taught by James Salano, agent for Harold Carmichael, the Eagles quarterback and learned the accounting and tax treatment relating to trading players. "I switched my major and doubled up in majoring on both accounting and finance," she says. She has a bachelor's degree from Jefferson in Philadelphia.
"The accounting profession," she says, "is no longer a traditional audit and tax industry. It provides tremendous opportunity to work in various industries (health care, private equity, retail, manufacturing, etc.) as well as in different disciplines, such as transaction advisory services, performance consulting, designing, developing and launching (triple threat) technology solutions and forensics."
Kushner has served on the advisory board of the National Association of Corporate Directors Florida chapter, the Florida Institute of Certified Public Accountants Mobility Task Force and Florida Venture Forum.