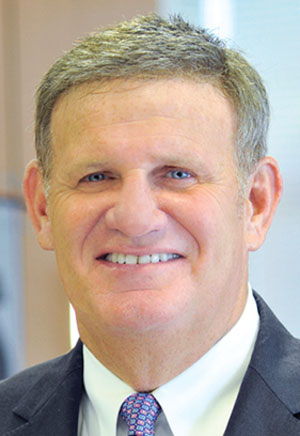 DREW LEVINE
PRESIDENT, G4S SECURE SOLUTIONS USA, JUPITER
Levine, who grew up near Philadelphia, started his career with Wackenhut as a supervisor in the physical security department of the Miami area office. He became vice president of the Florida region in 1995. After Wackenhut was acquired by G4S in 2002, he rose to president in 2005. The $2-billion firm is the largest security company in the world, providing services ranging from corrections officers to software, technology and consulting services.
As president of G4S Secure Solutions, he is responsible for the growth, client retention and profitability of all aspects of the North American division.
Levine, with an associate's degree in criminal justice, is a member of the American Society for Industrial Security (ASIS) and previously served as chairman for the Private Investigation, Recovery and Security Advisory Council for the Florida Department of Agriculture and Consumer Services. In addition to serving on the corporation's board, he also serves on the board of the Palm Beach County Sheriffs Foundation.