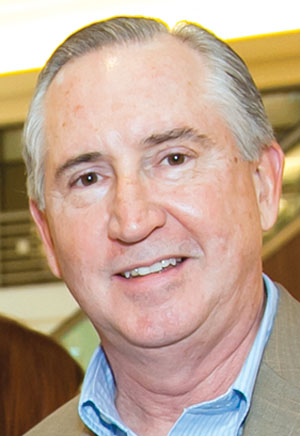 FRANK COMPIANI
OFFICE MANAGING PARTNER, RSM US, WEST PALM BEACH
RSM has eight offices in Florida, serving mid-sized firms with accounting, tax and consulting services. Compiani is a past-chair of the Business Development Board of Palm Beach County and a former vice chair of the executive committee of the Palm Beach County Education Commission and a member of the board of directors of the United Way of Palm Beach County, which he chairs in 2020.
With a bachelor's degree from Fordham and an MBA from Pace University, Compiani has more than 35 years of experience providing audit, accounting and other financial services to businesses in a variety of industries. He is a former member of the RSM US board of directors, where he chaired the Partner Matters Committee, the Board Nominating Committee and the Partnership Amendment Committee. RSM has been serving the Florida marketplace for more than 40 years and has more than 400 employees in eight offices around the state.
The firm's philanthropic activities include work with organizations that help children, including Quantum House and Speak Up for Kids.