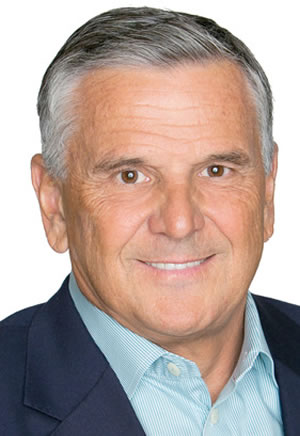 GARY CHARTRAND
JACKSONVILLE
Chartrand grew up on a farm in New Hampshire and graduated from the University of New Hampshire. Once an employee of Carnation Co., he joined Acosta — a sales and marketing firm — in 1983 and worked his way up to chairman, CEO and later executive chairman. Acosta, which provides sales, merchandising, marketing and promotional services to manufacturers in the consumer goods industry, employs over 35,000 associates and operates 100 offices in the U.S. and Canada. Chartrand is credited with building the firm to its current size. Acosta, which underwent several ownership changes that saw it take on $3 billion in debt, reorganized under the Chapter 11 bankruptcy statutes in late 2019. Chartrand is no longer affiliated with the firm.
Chartrand has taken a leadership role in education circles, supporting choice in public education, including charters and voucher programs. His Chartrand Foundation has provided more than $5 million in resources and funding to public schools in lower-income neighborhoods and helped bring the Teach for America program to Jacksonville. Chartrand, who also helped bring the KIPP charter school chain to Florida, is a former chairman of the Florida Board of Education, appointed to the board by former Gov. Rick Scott.
A speaker for TEDxJacksonville, Chartrand authored a book called "Unreasonable Leadership" that outlines his management style.