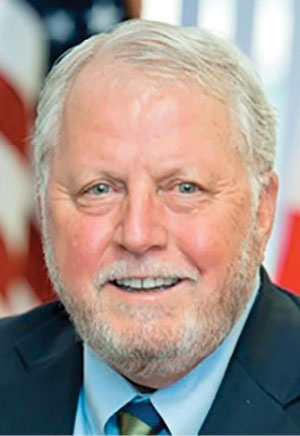 GEORGE I. PLATT
MANAGING PARTNER, LSN PARTNERS (BROWARD OFFICE), FORT LAUDERDALE
Platt opened the Broward office of LSN Partners in 2011. A consulting firm founded in 2010 by Alex Heckler in Miami Beach, it offers strategic advice and counsel in government affairs and procurement, business development and communications at the local, state and national level (hence its initials).
Platt has been a longtime lawyer and lobbyist in Broward County, representing clients on such major projects as the Broward County Convention Center, Dolphins Stadium and Bank Atlantic Center. He has served as chair of the Broward Democratic Party, treasurer of the Florida Democratic Party, on the Broward County Commission and on the South Florida Regional Planning Council.
A graduate of the University of North Carolina at Chapel Hill, he obtained his law degree from Northeastern University. He spent the first two years of his marriage to his wife, Anne, in the Peace Corps in Panama.
In 2020, Platt was appointed to the board of trustees of Nova Southeastern University. He also serves as a board member of the Performing Arts Center Authority for the Broward Center for the Performing Arts and as chairman of the Broward Workshop Transportation Committee.