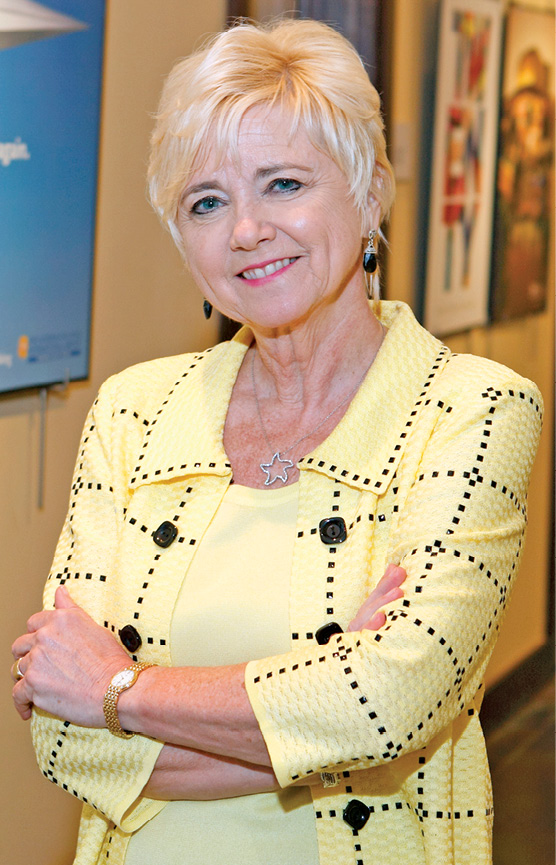 PEGGY NORDEEN
CEO, STARMARK INTERNATIONAL, FORT LAUDERDALE
An accomplished angler, Nordeen knows a thing or two about handling big fish. She once caught a 350-pound black marlin in Panama. As CEO of the Starmark advertising and marketing agency in Fort Lauderdale, she works with top brands and Fortune 500 clients. She and her co-founders launched Starmark 41 years ago. (Her current partners are Chief Digital Officer Brett Circe, President Jacqui Hartnett and Executive Creative Director Dale Baron.)
The company employs 50 and has clients in travel and tourism, education, health care and tech. Starmark pioneered using technology in its industry. It was an early creator of customer and prospect databases for Fortune 500 companies' direct marketing programs and an early adopter of e-mail marketing and websites for client companies. Starmark recently won three augmented reality awards from the Mobile Marketing Association and has a long list of other industry honors.
Pro bono work includes helping Operation Lift Hope, A Child Is Missing, Broward Partnership, Boys & Girls Clubs, Riverwalk Association and the Marine Research Hub. In Broward, Nordeen has been vice chair of the Broward Workshop development group and past chair of the Greater Fort Lauderdale Alliance.
Nordeen started in journalism — she's a University of Iowa graduate — then turned to public relations, advertising and company building. Starmark's been on the Inc. 500 seven times.
She estimates she's spent more than 4,000 hours on the ocean, whether fishing or just boating. Her favorite vacation was visiting the Juan Fernandez Islands in the South Pacific. "Stepping back in time as you need to do on those islands, gives you better perspective on what's important today," she says. Given her love of the sea, she ranks ocean health as an area of "huge concern" for the state physically and economically.
"The health of our oceans needs to be a huge concern to the peninsula-shaped state that we are."