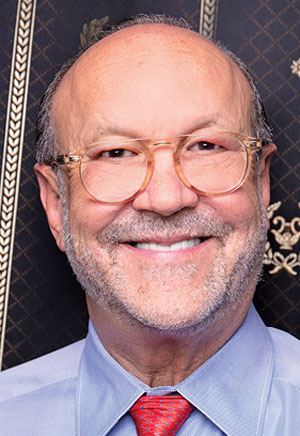 RON BOOK
OWNER, RONALD L. BOOK P.A., MIAMI/TALLAHASSEE
Book, once an aide to former Democratic Gov. Bob Graham, is a former University of Florida varsity track-and-field athlete who's one of the best-known figures in Tallahassee. He represents a long list of clients, from private-prison operator GEO Group, debris-removal firm AshBritt and the Miami Dolphins to more than two dozen cities, counties and school boards.
"The definition of politics is the art of compromise," he says. "It's my job to figure out how to get the square peg in the round hole. Take out the tools and figure it out. I mix my advocacy, my ability to think quick on my feet, but most importantly, someone new calls every single day with a problem no one else can solve or resolve."
Book is a major campaign fundraiser who says he has raised more than $30 million for various candidates and causes over the past 15 years, including funds to support Lauren's Kids, a non-profit named after his daughter that works to provide awareness and education in fighting childhood sexual abuse.
In his home base of South Florida, he's been a trustee of the Greater Miami Chamber of Commerce, a member of the Broward County Sheriff's Office's Advisory Council, a board member of the Joe DiMaggio Children's Hospital Foundation and chairman of the Miami-Dade County Homeless Trust.
Book has an associate's degree from UF, a bachelor's degree from Florida International and a law degree from Tulane. He has a softer side. He has "400-plus orchids" in his yard. "I have swans, a toucan, a cockatoo, a macaw and an African grey."