A Wealth of Influence
Welcome to the 2019 edition of the Florida 500, our second annual publication highlighting 500-plus of Florida's most influential business leaders. The creation of this list by Florida Trend's editorial team has been no small feat. The process is a good reminder of just how many influential leaders call Florida home.
The list we started with was long — a tribute to the talented leadership that makes up Florida's business community. Last year's inaugural 500 issue was extremely well received and regarded. I am sure you will find this year's edition equally interesting and useful.
The individuals highlighted on the following pages are the epitome of "influence" — all have "the capacity to have an effect on the character, development or behavior of someone or something." The concern, passion and interest these Influentials have for improving the state we live in is infectious.

Reading about all the accomplishments, credits and goals of those honored on these pages should encourage you to want to be a better Floridian.
The Influentials identified here have a drive to ensure that Florida — with a population now at more than 21 million and growing by more than 900 new residents every day — moves forward in a positive direction. They are assets for Florida, providing ideas and solutions to the issues that accompany rapid growth.
It is reassuring to know that many of the challenges that our dynamic state faces — whether in education, health care, transportation, technology, infrastructure, the environment, housing or social/political/economic equality issues — are already being addressed by some of our strongest thought-leaders and influencers — many of whom are identified on the pages ahead.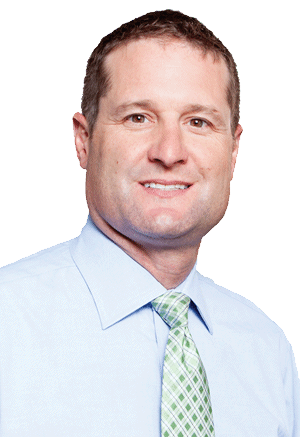 David Denor, Publisher
This issue of the Florida 500 is packed with information on some amazing people. Use this list and the information to your advantage. Take time to carefully read through as many as you can, mark up the pages, make notes and identify those you'd like to learn more from or even meet.
I plan to do the same.
Throughout my time here at Florida Trend, I have had the opportunity to travel extensively throughout the state — from the Panhandle to Miami and many wonderful places in-between. I have also had the pleasure of meeting with and learning from a good number of individuals profiled on these pages. I look forward to my continued journeys across the state and meeting
many more of Florida's influential business leaders.
On a final note, if there is an influential individual that you believe deserves to be considered for next year's Florida 500, please feel free to let me know. We will be starting on the 2020 edition before you know it.
David Denor, Publisher