A Vital Mission
Next year will mark Florida Trend's 64th year in business — quite an accomplishment for any business, no matter the industry.
Florida is a unique melting pot that's rich in history, culture, social, political and economic diversity. Florida Trend's understanding and appreciation of those characteristics has helped keep our content vibrant and relevant over the decades.
Our mission has always been to provide Florida business leaders with a statewide perspective, with balanced, authoritative and in-depth content delivered across multiple platforms.

We try hard to deliver information that helps businesses, policymakers and others understand the needs of our complex state.
Delivering that information in an objective, unbiased way is not something our editorial team takes lightly.
And just as the individuals featured on these pages of the Florida 500 play an important role in shaping the state, they're vital to keeping us in touch with developments around Florida.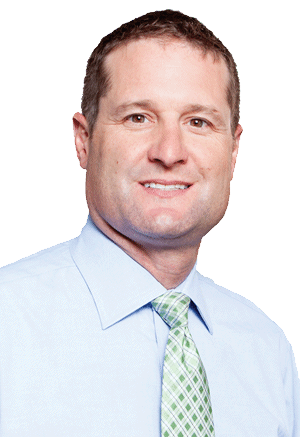 David Denor, Publisher
The process of identifying and selecting these influential leaders has not gotten any less challenging than in previous years. It is truly a yearlong effort, involving every department within Florida Trend.
Your response to the Florida 500 has established it as one of the most recognized, shared and utilized brands in our portfolio.
And we will continue to ensure it will be a powerful, informational resource for you.
As you spend time with this fourth edition of the Florida 500, I know that you will find the individual profiles engaging, interesting and informative. You may be familiar with many of those profiled here — however, I am sure there will also be a good number whom you will learn about for the first time.
I hope you enjoy this publication, share it and use it to continue to help drive your own business forward.
I could not be more proud of Florida Trend's editorial integrity. It drives our success. Leading this organization is an honor, a privilege and a responsibility that I relish.
David Denor, Publisher