Exemplifying Influence
They say the third time is a charm, and it could not be more true when it comes to this year's Florida 500 — our third annual edition of Florida's Most Influential Business Leaders will not disappoint.
Our editorial team worked hard all year reviewing, revising, adding, subtracting, consulting and deciding which leaders should be included this year — no easy task.
Yes, we had a strong foundation of inspirational and influential leaders who have made the list in the past
— but nothing is guaranteed. Each year, our list of influentials is re-vetted.

You can argue that the list falls short at identifying only 500 — and I would agree, especially considering that our initial list contained nearly 3,000 names. To stay true to our goal of identifying Florida's 500 most influential leaders, we pared down the list by conducting interviews, doing research and reaching out to other influentials for their opinions and suggestions. The final, painstaking decision for inclusion was performed exclusively by our editorial team.
The individuals identified on the following pages all possess the capacity to have an effect on the character, development or behavior of someone or something.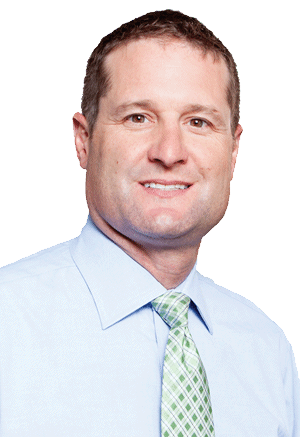 David Denor, Publisher
The passion, interest and desire that these influentials have for improving Florida perhaps will inspire all of us to do a little more.
As you flip through the pages of this year's issue of the 500, you'll notice that the publication has a new look, with larger photos and more in-depth profiles in many cases.
In a year that has challenged us personally and professionally — with a worldwide pandemic, social injustice protests throughout our nation and a divisive political atmosphere — we can appreciate even more the civic efforts of the Floridians highlighted on these pages.
Their hard work, focus, dedication, sacrifice and desire for making Florida a better place to live and work provide a glimmer of hope during this otherwise gloomy time.
In many respects, Florida is a nation of its own — with a population nearing 22 million and a gross domestic product exceeding $1 trillion. If it were a country, Florida would boast the 17th-largest economy in the world. We are fortunate to have some of the greatest innovators in all sectors of our state's economy — from education to manufacturing, health care and technology, among others.

In the coming months, as the pandemic runs its course, I look forward to returning to my regular business travels throughout Florida
to meet and learn from many of you as we all work toward the same goal — to continue to move Florida forward.

David Denor, Publisher