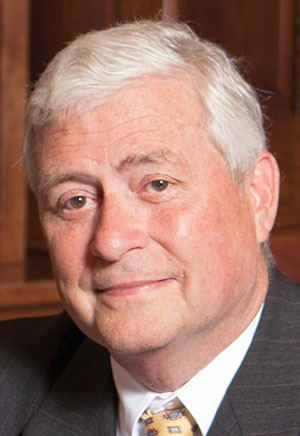 ALLAN G. BENSE
CHAIRMAN & PRESIDEMT, GAC CONTRACTORS, PANAMA CITY
A former Speaker of the Florida House, Bense is chairman and partner of GAC Contractors, a 63-year-old Panama City-based company that provides a wide range of construction services. He also heads Bense Enterprises, a holding company with interests in road construction, general contracting, insurance, golf courses and other industries.
Bense, who served in the Florida Legislature from 1998-2006, is chairman emeritus of the James Madison Institute, a Florida think tank, is on the board of Capital City Bank Group and previously chaired Gulf Coast Hospital's board. He also formerly chaired Florida State University's board of trustees and was honored for his decades of support of FSU, his two-time alma mater, with an honorary doctorate in 2019.
Bense was among the more than 20,000 Bay County residents who experienced significant damage to their homes and businesses when Category 5 Hurricane Michael blew through the greater Panama City area in October 2018, leaving an estimated $4.5 billion in damage in its wake. Bense joined with Will Weatherford, another former Speaker, to create Rebuild 850, a joint recovery initiative launched just a couple of weeks after the hurricane.