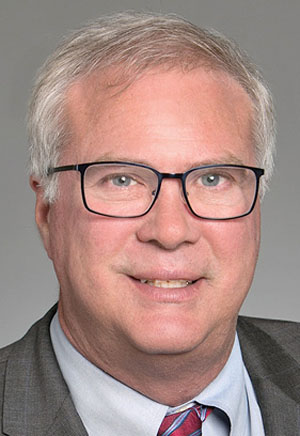 DAVID BOREE
CEO & CHAIRMAN, W.W. GAY MECHANICAL CONTRACTOR, JACKSONVILLE
The general contractor — a mainstay in Jacksonville's business scene — was founded in 1962 by William W. Gay, who died this year at 93. The firm, which has offices across the upper half of Florida, including Pensacola, Tampa, Orlando and Tallahassee, offers a range of commercial, industrial and engineering contracting.
Gay mentored Boree, a Jacksonville native who started at the firm as a truck driver in the summers and has more than 38 years of experience in both project design and construction. He earned a mechanical engineering degree from UF and is a registered professional engineer in four states. Boree took over the firm three years ago.
Boree has received the governor's Business Ambassador medal and an outstanding alumni award from the UF Mechanical Aerospace Department in Engineering in 2018. He has served on the boards of the Downtown Jacksonville Rotary Club, University of Florida Mechanical Engineering Advisory Board, Gator Bowl Executive Committee, UNF Engineering Advisory Council and Northeast Florida executive board of the Boy Scouts.