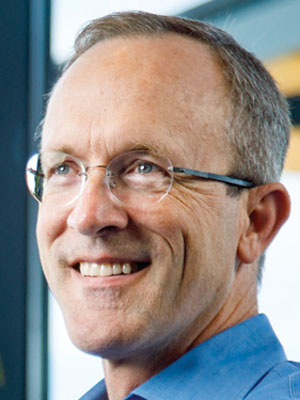 DAVID NUNES
PRESIDENT & CEO, RAYONIER, YULEE
Nunes leads Rayonier, one of the largest landowners in Florida and the United States. Rayonier owns or leases more than 2.7 million acres of timberland valued at more than $5.2 billion. Two-thirds of that is in the Southeast, including 350,000 acres in Florida. As Rayonier's holdings appreciate, the company historically has sold off about 1.5% to 2% of its land each year, using the proceeds to buy cheaper land elsewhere.
Nunes started at Rayonier in 2014 as COO and soon after took the helm. Before that, his extensive career in management in the forest products industry included roles as strategic planning director at Weyerhaeuser from 1988-97 and as CEO of Pope Resources starting in 2002.
In 2014, Rayonier split its timber and manufacturing operations into separate, publicly traded companies — a manufacturing operation that produces a range of cellulose products and the timber company. The timber company, led by Nunes, includes Rayonier's real estate business and has 400 employees and generated net income of $37 million on annual sales of $859 million in 2020.
Nunes has a master's degree from Carnegie Mellon University and a bachelor's degree in economics from Pomona College.