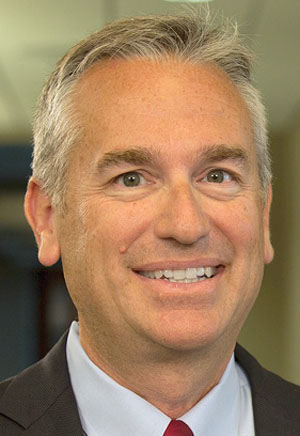 DAVID SWEENEY
CEO, RS&H, JACKSONVILLE
Sweeney, who has more than 30 years of experience in engineering, joined RS&H in 1998, serving as the firm's COO, senior vice president and transportation-infrastructure practice director before being appointed CEO in 2016.
RS&H was established in Jacksonville in 1941 by George Hills, John Reynolds and Ivan Smith. The employee-owned firm, now with some 1,250 employees in 50 offices in 20 states, handles projects ranging from aerospace and aviation to defense, transportation and health and science facilities.
Sweeney, who has a bachelor's degree in civil engineering from Rensselaer Polytechnic Institute and is a licensed professional engineer in six states, helped establish the RS&H Elevate Fund. The fund distributes a portion of the company's revenue to about a dozen non-profit organizations in cities where it operates. Sweeney also serves on several committees and boards of professional and civic organizations, including as a director on the Construction Industry Round Table.