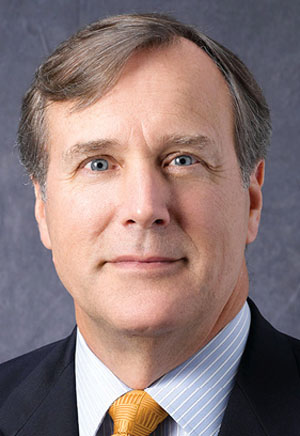 DON HUFFNER
PRESIDENT & CEO, COLLIER ENTERPRISES, NAPLES
Collier Enterprises, the Naples-based real estate investment and agri-business company founded by the grandson of Collier County namesake Barron Collier in 1976, has developed sites such as Collier's Reserve, the Old Collier Golf Club and Hamilton Harbor Yacht Club.
Huffner took the helm of Collier Enterprises in 2017 after the University of Cincinnati business school graduate served as a managing director at AIG for almost a decade and senior vice president at Equity Office Properties. The company recently made an investment in California real estate development firm Legacy Partners and hopes to develop a 1,000-acre, up-to-2,500-home project called Rivergrass Village in eastern Collier. The company highlights the environmentally sensitive approach it takes to projects, but an environmental advocacy group has sued the county to stop the project, and Collier Enterprises has joined with the county to fight the lawsuit.
Collier Enterprises recently donated eight acres and pledged $600,000 in support services and infrastructure development for a housing subdivision that will serve as a hands-on learning laboratory for students in the Immokalee Foundation's education programs. Huffner, who is on the board of the foundation, has rallied business community support, too. Students will get paid for on-the-job experience in construction, marketing and sales during construction of the moderately priced homes.