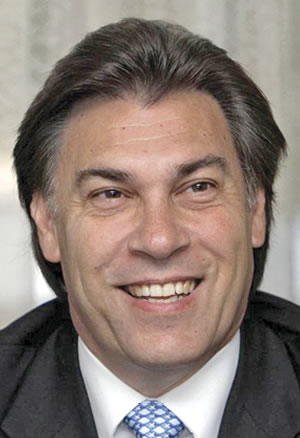 EDGARDO DEFORTUNA
PRESIDENT & CEO, FORTUNE INTERNATIONAL GROUP, MIAMI
Schooled in mechanical and electrical engineering in Buenos Aires and then with his MBA from the University of Miami, the Argentina-born Defortuna launched Fortune International in 1983, providing full-service sales and marketing to some of Miami's marquee luxury condominium developments.
As he built his business marketing to Latin American buyers, Defortuna was at the cusp of an influx of foreign investor activity in the region's real estate market. He is credited with helping establish Miami as an international destination for business and lifestyle. Today, he's seeing a surge of high net worth families moving from California and New York, and though some of them favor waterfront homes over condos, Defortuna markets those as well. "It's about sharing time with people — that's what luxury is today," he told the website Mansion Global.
One of the company's most recent projects is the Ritz-Carlton Residences, Sunny Isles Beach, where Fortune International Group marketed and closed units priced from $2.3 million to $5.1 million during the pandemic. Fortune's portfolio of properties also includes Jade Signature, the Hyde Resort and Residences Hollywood Beach and Auberge Beach Residences in Fort Lauderdale.