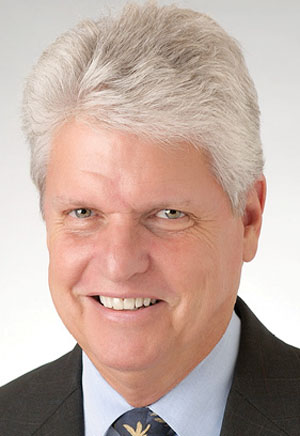 HARLEY MILLER
CEO, MILLER CONSTRUCTION, FORT LAUDERDALE
Miller Construction may be best known for its multimillion-dollar renovation and expansion of the Broward Center for the Performing Arts, which Associated Builders & Contractors named project of the year in 2014. Yet the company has designed and built a number of facilities in South Florida, including a headquarters for the Kelley Kronenberg law firm, showrooms for City Furniture and auto stores for AutoNation and Holman Motorcars.
The company, which has about 70 employees, completed more than 500 commercial projects in South Florida, including office buildings, industrial, manufacturing and distribution, retail, health care, higher education, hospitality and multi-family developments.
In 1973, Miller founded the design-build and construction firm with his brother Thomas; Harley is CEO, and Thomas is chairman. The family business made news with its contractual employee buy-in process that began in 2011 and has since made 11 longtime employees into shareholders. Miller, a University of Florida graduate with a degree in building construction, is former president of the Construction Association of South Florida. The Miller brothers were 2014 UF Construction Hall of Fame honorees.
This year, Miller Construction notched another important milestone in its nearly half-century history. The company finished construction on its own headquarters and training center, a $3.5-million investment.