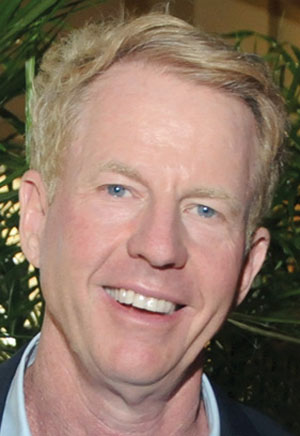 JAMES GOLDSMITH
PRESIDENT & CEO, GATOR INVESTMENTS, MIAMI LAKES
Goldsmith started Gator Investments as a development, management and brokerage company in 1986. He has developed and/or renovated more than 10 million square feet of retail and specialty properties along with 2,000 apartment units. Goldsmith has been responsible for the development, sales and leasing of more than a half of billion dollars of real estate.
Headquartered in Miami Lakes, Gator Investments specializes in the ownership, development, management and leasing of properties. It has 207 properties in 22 states and Puerto Rico. Miami properties include retail buildings in the Design District and shopping centers anchored by national and regional retailers, including Publix, Winn-Dixie, CVS, Rite Aid, Dollar Tree and Office Max.
Before founding Gator, Goldsmith specialized in investments at Coldwell Banker Commercial Real Estate in Miami. He was the top retail leasing salesperson in the Miami office in 1984 and was the recipient of the 1985 Top Investment Salesperson Award for southern United States. He graduated from Cornell University.