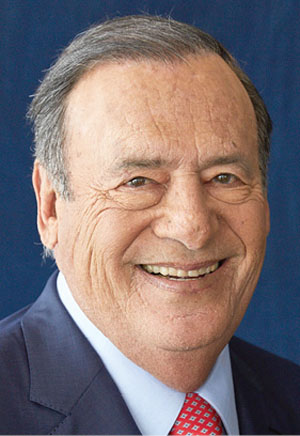 JEFF BERKOWITZ
CHAIRMAN, BERKOWITZ DEVELOPMENT GROUP, MIAMI
With ambitions that reach into the clouds, Berkowitz and his sons have begun building SkyRise Miami, a $540-million entertainment tower and amusement, dining and retail complex that is planned to rise 1,000 feet over Biscayne Bay in downtown Miami. Offering panoramic 40-mile views and rides, including SkyDrop, a 540-foot plunge at 95 mph, it will be part city landmark and part tourist attraction — the Eiffel Tower of Miami, Berkowitz has said.
SkyRise will be one of the state's tallest buildings, but Berkowitz Development Group made its name with large retail developments. It has developed and is managing more than 1.2 million square feet of retail shopping centers and office buildings, generating gross sales of more than $500 million, its website says.
Berkowitz, a political science graduate of Cornell University and the University of Miami law school, worked as a real estate lawyer with several law firms from 1974 until 1985, when he changed careers and founded the development company. Berkowitz's community involvement spans children's issues, museums, Jewish organizations and political action committees.