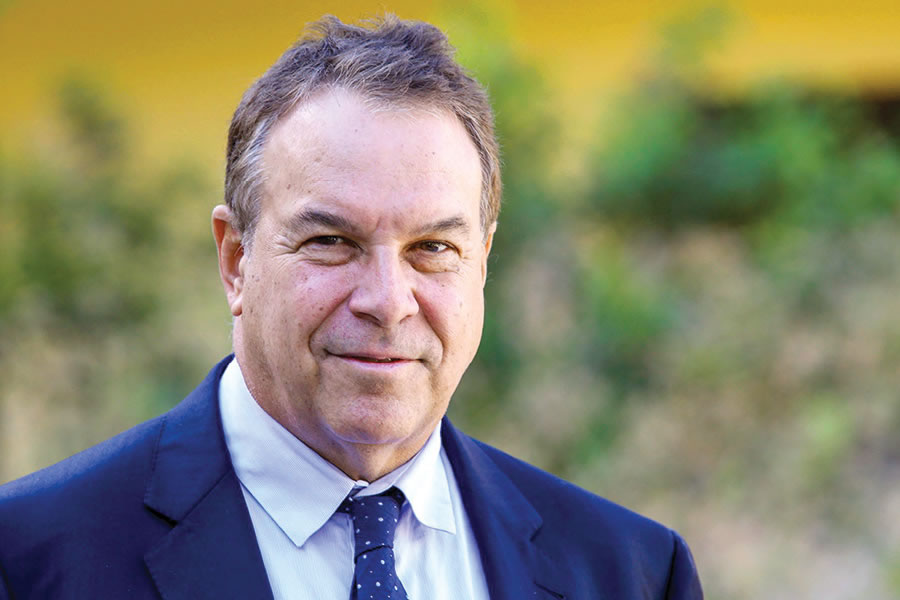 JEFF GREENE
INVESTOR & DEVELOPER, PALM BEACH
Greene wasn't in "The Big Short." He would have made a better story. A Massachusetts native, Greene's middle-class family was upended when his father lost his career selling textile mill equipment in an industry sea change and moved to West Palm Beach. Greene's father never fully rebounded. He died at 51. "I really believe it was because of the stress of not just losing his livelihood but losing his dignity," he says.
Greene earned money as a busboy and waiter at the Breakers and teaching Hebrew school. He earned his undergrad degree at Johns Hopkins. Back at home, he answered a classified ad and telemarketed tickets for a circus coming to town. He spent three years on the road across America, living out of his Pontiac Grand Am, setting up ticket-selling operations for the circus. He saved $100,000 and went to Harvard for an MBA. He bought a house, rented out rooms and bought more. By graduation, he was a millionaire. He relocated to California, built his property holdings up to $100 million — "I'm thinking I'm a genius" — got humbled in the 1990s savings and loan debacle and rebuilt again to $1 billion in real estate but was $500 million in debt by the mid-2000s.
Worried about the market, he shorted $1.05 billion of subprime mortgage-backed securities and became a billionaire. He returned here in 2009 and became the first major post-crisis investor in West Palm Beach. He now develops across Florida, California and New York and employs thousands. He and his wife, Mei Sze, founded the Greene School, a private school with generous financial aid. They also have the Greene Institute to find solutions to income inequality.
"Failure is not the opposite of success; it's part of success," Greene says.
"We employ thousands of people in our main markets of South Florida, Southern California and New York City."