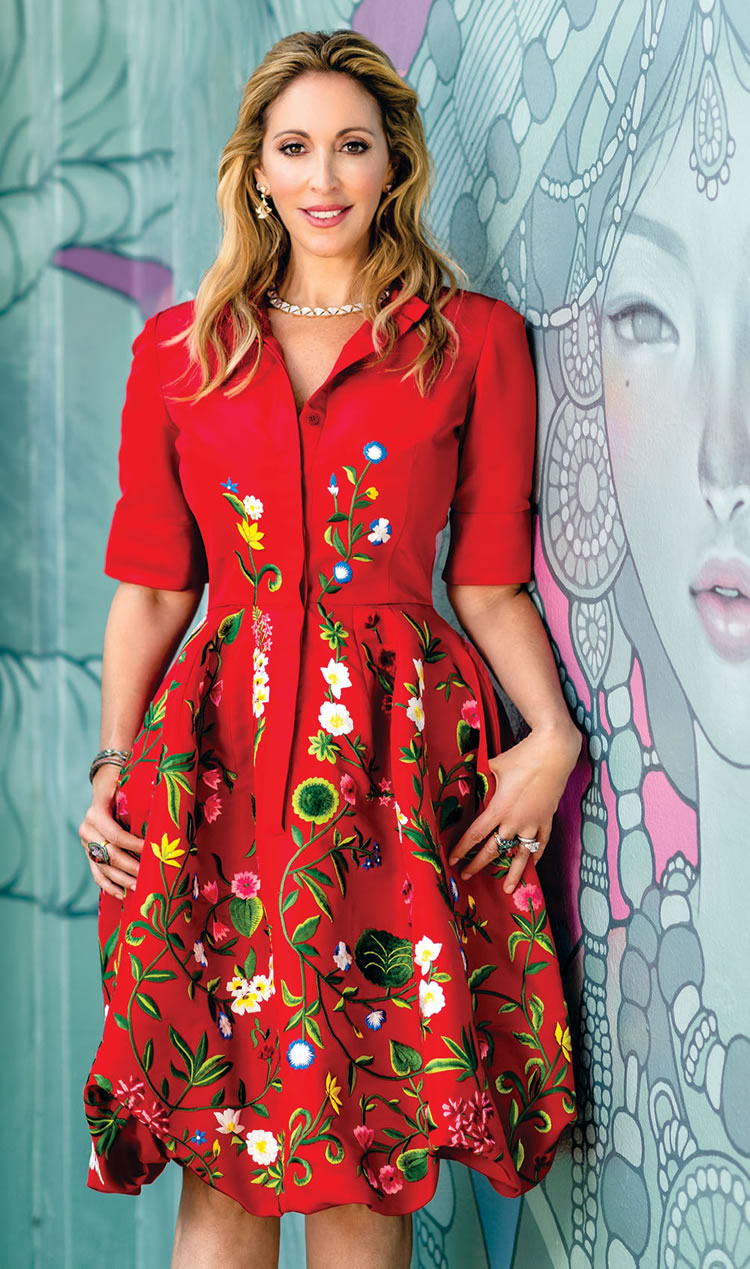 JESSICA GOLDMAN SREBNICK
CEO, GOLDMAN PROPERTIES, MIAMI BEACH
In 2012, Srebnick took the helm of the company that her father, real estate developer Tony Goldman, founded in 1968. Goldman Properties invests in depressed urban areas to bring "historic places back to the present and into the future," with an emphasis on walkability, vibrant street life and a true sense of place.
With a portfolio that includes hotels, restaurants, offices, retail and residential properties, the company has been a force in the transformation of the Upper West Side in New York City, the Wall Street Financial District and Soho, as well as Center City in Philadelphia and South Beach in Miami Beach.
Since Srebnick became CEO, she has doubled down on bringing out the artistic side of communities, and Goldman Properties has been largely credited with the re-emergence of Miami's mural-laden Wynwood District. One of the properties the company owns in the neighborhood is the 80,000-sq.-ft., six-building complex Wynwood Walls, now a free outdoor art gallery.
The Wynwood Walls, which turned 10 last year, is the showpiece of the hip, artsy neighborhood envisioned by her father, who died in 2012. Srebnick has always been the Walls' chief curator, discovering and commissioning many street and graffiti artists. "Knowing my dad, it would bring him to tears, tears of joy, to see what we've done here," she has said.