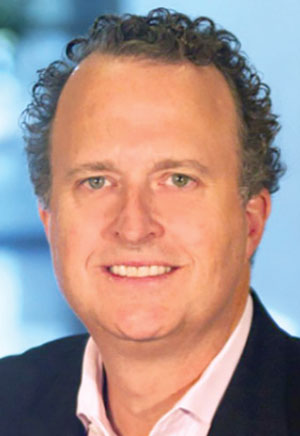 JOHN ALBRIGHT
PRESIDENT & CEO, CONSOLIDATED-TOMOKA LAND, DAYTONA BEACH
At one time, the publicly traded Consolidated-Tomoka was the largest landowner in Daytona Beach, owning some 25,000 acres in the mid-1990s. After Albright won a years-long proxy fight last year, the company sold off its controlling stake in its last 5,300 undeveloped acres. In November, Consolidated-Tomoka spun off a new public REIT, Alpine Income Property Trust, to manage holdings, and announced it plans to rebrand Consolidated-Tomoka Land this year to CTO Realty Growth, keeping the same ticker symbol, CTO. The new name reflects "the adjustment in our investment strategy," Albright said at the time.
That's a lot of change for a 118-year old real estate company, and Albright is leading the charge. The Southern Methodist University graduate was brought in as CEO in 2011, after serving as managing director of Archon Capital, a Goldman Sachs company in Texas. Since Albright came aboard, he accelerated the company's efforts to sell off its portfolio of undeveloped land in Daytona, shifting the company's focus from owning single-tenant properties to buying multi-tenant retail and office sites, a more profitable strategy, and expanding beyond Florida.
Currently, the Daytona Beach-based company lists 36 income-properties totaling approximately 2.3 million square feet in 12 states.