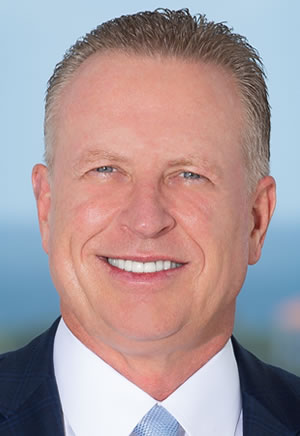 MARK GENSHEIMER
PRESIDENT & CEO, PENN-FLORIDA COS., BOCA RATON
Gensheimer founded Penn-Florida Cos. in 1987 and has become a major player in Palm Beach County's real estate market by specializing in developing one-of-a-kind properties, including high-end hospitality, residential and mixed-use properties.
Currently in development is Via Mizner, a mixed-use project in downtown Boca, with the recently completed Via Mizner Golf & City Club, a Jack Nicklaus course. The development will also feature a 164-room Mandarin Oriental Hotel, one of six in the United States, and 92 condos starting at $2 million. Last year, Penn-Florida secured a $225-million construction loan for the Residences at Mandarin Oriental, completing the capitalization for Via Mizner.
"I believe you must strive every day to be better than you were the day before. There are no substitutes for hard work and discipline," Gensheimer told Boca Raton Magazine, who named him a 2019 game changer. "Never settle for less than your best."
The company is about to launch the 80-acre, mixed-use development, University Village in Boca Raton. Penn-Florida has about 3 million square feet in the development pipeline and employs nearly 200.