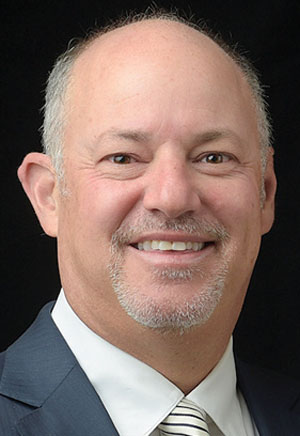 MARK ISRAEL
PRESIDENT & CEO, UNIVERSAL ENGINEERING SCIENCES, ORLANDO
Israel's firm was already one of Central Florida's largest engineering companies when it merged in January with GFA International, a competitor. The companies will operate separately until they are fully integrated, but the combined company, with management from both firms, boasts 26 offices employing more than 1,200 professionals serving the Southeast and Mid-Atlantic regions.
Founded in 1964 by Sy Israel, Mark's father, who is still active in the firm, Universal specializes in environmental services, building code compliance, construction material testing and geotechnical engineering. "We will continue to grow and diversify as the economy grows," says Mark Israel, who has a bachelor's degree in civil engineering from Tulane University and an MBA from Rollins College. "My advice to someone entering our industry is to learn the technical side first, the 'down and dirty' part. The management side will flow from that."
Among Universal's major projects have been the Dr. Phillips Center for Performing Arts, Camping World Stadium, the Amway Center, the I-4 Ultimate project, Orlando Major League soccer stadium, the PortMiami tunnel and work at Orlando International Airport.