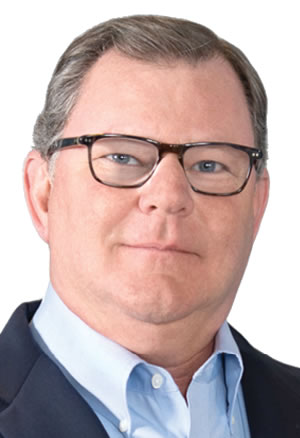 MICHAEL BELMONT
PRESIDENT, MINTO COMMUNITIES USA, COCONUT CREEK
Belmont's role leading Minto Communities USA has grown along with the company. Minto's roots date to 1955 in Canada. It expanded to the Sunshine State in 1978. Belmont joined Minto Group in 2008 as executive vice president for the West-Central Florida division, and he served as president of Minto Communities Florida from 2010-17. After the company expanded into the Carolinas, Belmont became president of Minto Communities USA.
In Florida alone, the company has built more than 28,000 homes in 48 communities and manages 8,800 rental units and carries about 2.5 million square feet of commercial space. It develops the Latitude Margarita projects, among others. One of its most recent projects is the 3,000-home Latitude Margaritaville in Daytona Beach, geared to active seniors. Opening later this year, the community will feature multiple amenities, including a resort-style town center and a private beach club. Minto Communities is also one of the primary builders in Palm Beach County's new municipality of Westlake, where it is building hundreds of homes ranging from the $300,000s to the $500,000s and recently announced its 1,000th home buyer. Minto gained publicity this year through its partnership with the Wheel of Fortune TV game show, when a viewer won a new home in a Latitude Margarita community.
Before joining Minto Group, Belmont, a graduate of Marquette University, was division president in Fort Myers/Naples for Meritage Homes and division president with Centex Homes in the West Florida market and in Houston.