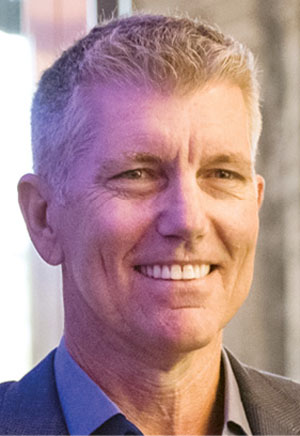 MITCH PERMUY
CEO & CHAIRMAN, POWER DESIGN, ST. PETERSBURG
Power Design, a national electrical contractor based in St. Petersburg, has racked up a number of accolades: Top Workplace by Tampa Bay Times this year, an Inc. Best Workplace in 2019, on the Inc. 5000 list of fastest-growing companies in America in 2018, and the top 20 electrical contractors in 2019 by Electrical Construction & Maintenance magazine.
Permuy, who never went to college, took the entrepreneurial route. The California native, now a certified master electrician in 20 states, co-founded Power Design in 1989. He has grown the family business launched in his dining room into one of the largest electrical contractors nationwide, which has about 1,500 employees and occupies a 133,000-sq.-ft. campus on 22 acres. Power Design has completed more than 1,000 projects all over the country for developers working on hotels, multi-family communities, assisted living facilities and other sites, and Permuy is still fully involved in the day-to-day operations of the business.
Permuy has served on the boards for organizations like the National Center for Construction Education & Research and Gerald McCoy's Patricia Diane Foundation.