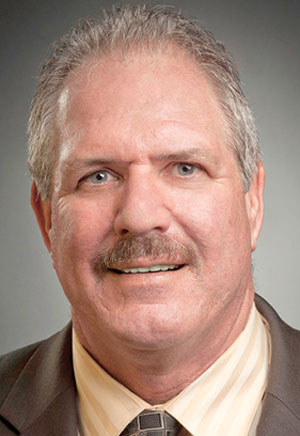 ROB KORNAHRENS
FOUNDER, PRESIDENT & CEO, ADVANCED ROOFING, FORT LAUDERDALE
Advanced Roofing is the 13th-largest roofer in the nation and the largest in Florida, employing some 500 and generating $95 million in revenue, according to Roofing Contractors magazine's 2019 ranking. To help meet the demands for solar, the company acquired MSC Electric last year. Indeed, Advanced's headquarters building is solar powered, and electric vehicles are a growing part of its fleet.
Advanced Roofing is led by Kornahrens, a native New Yorker who has a bachelor's degree in business administration from the University of Arizona. Kornahrens' twin sons, Michael and Kevin, are executive vice presidents. Prior to founding the company in 1983, Kornahrens worked as branch manager at Georgia-based Triple M Roofing, setting up locations in Atlanta and Fort Lauderdale.
Community recognitions include the recent initiation into Nova Southeastern University's Business Hall of Fame and the Habitat for Humanity Spirit of Humanity Award. Kornahrens is also a team captain for National Multiple Sclerosis Society bike rides.