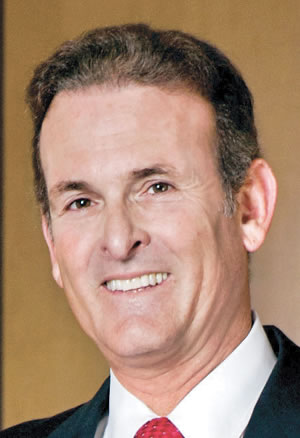 STUART MILLER
EXECUTIVE CHAIRMAN, LENNAR, MIAMI
Depending on how you count it, Miller either joined the family business when he was 12, mowing the lawns of model homes, or in 1982 after he finished law school. He quickly rose through the ranks of the Miami-based national home builder that was co-founded by his father, Leonard Miller, and now serves as executive chairman of Lennar, after 21 years as CEO.
While he was CEO, Miller led the firm in acquisitions of builders such as U.S. Homes and WCI Communities that more than doubled the company's size. Its 2018 merger with CalAtlantic Group made Lennar the largest home builder in the United States based on revenue. While the company took a brief hit in the pandemic, it still managed to grow revenue by 1% to $22.5 billion in 2020, on top of record-setting sales in 2019.
Miller, who is also founding investor in East Rock, a $2.1-billion multi-family office, holds an undergraduate degree from Harvard and a law degree from the University of Miami. He has served as the chairman of the University of Miami board of trustees and the Joint Center for Housing Studies Policy Advisory Board at Harvard; he also served on boards of organizations such as Builder Homesite, Alonzo Mourning Charities and Overtown Youth Center. In 2015, he and his siblings, Jeffrey Miller and Leslie Miller Saiontz, received the United Way's Tocqueville Award for Outstanding Philanthropy.