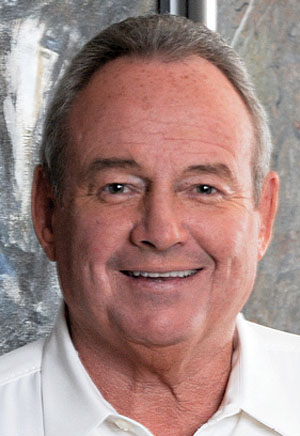 TOM MURPHY JR.
CEO & CHAIRMAN, COASTAL CONSTRUCTION GROUP, MIAMI
Murphy started his construction company at 19 while he was living in a fraternity house at the University of Miami. Today, Coastal has 450 employees and $4.5 billion in construction projects throughout Florida, including luxury residential, market-rate and workforce housing, hospitality, commercial and educational projects.
Coastal Cares, the company's philanthropic arm, supports more than 30 organizations. In 2018, Coastal was recognized by the Greater Miami Chamber of Commerce with the Julia Tuttle Award for Community Involvement and Corporate Citizenship, for its corporate giving program and outreach to the non-profit sector.
| | |
| --- | --- |
| SOMETHING SURPRISING | I won the National Offshore Powerboat Racing Championship at age 28 and was the co-chairman of the 1985 Miss Universe Pageant in Miami when I was 35 years old. |
| FLORIDA ISSUE | We need to address our disappearing middle class and make sure everyone that works hard has the same opportunity to live the American dream, as I have. |
| ALTERNATE CAREER? | I always thought that I would be a race car driver or a baseball player. |
| PHILANTHROPIC PASSION | The 'I Have a Dream Foundation' adopts an entire class at a low-performing school in an economically disadvantaged area and promises those students that if they stay in the program and graduate from high school, they will be provided with a college education. |