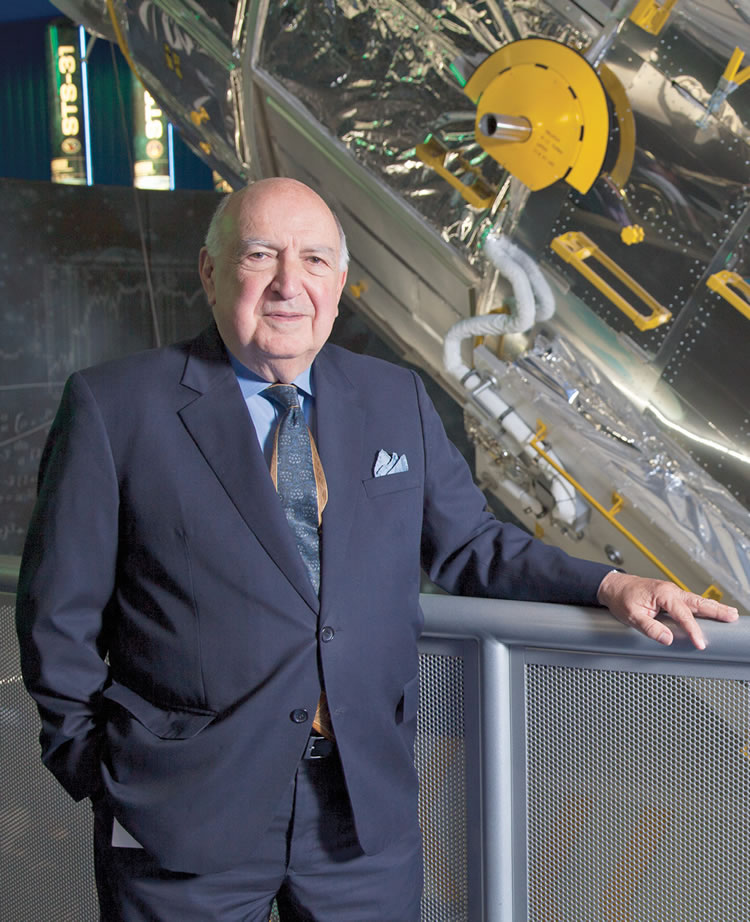 FRANK DIBELLO
PRESIDENT & CEO, SPACE FLORIDA, CAPE CANAVERAL
DiBello, a Florida Trend "Floridian of the Year," came to the Final Frontier through accounting. A Villanova-educated mathematician, he spent two decades at KPMG building the firm's aerospace consulting practice and founding its space industry practice. All told, he has more than a half-century in the aerospace, defense and space industries. If your satellite program needed Wall Street financing, DiBello was the man to see. Under President Reagan, he worked on the Grace Commission, overseeing private-sector suggestions for controlling costs in the military and NASA. He got a Presidential Citation. He founded a venture capital firm for space and defense. DiBello arrived at Space Florida in 2009 as the end of the shuttle era seemed to presage lost jobs and diminished stature.
Thanks to Space Florida and to private space ventures — Elon Musk's SpaceX and Jeff Bezos' Blue Origin — the Space Coast rocketed back from the shuttle demise to high-wage hotbed. Space Florida is more than economic booster group. It's a statewide port authority for space, and under DiBello and the Space Florida team, it has used the powers a port authority has to raise capital and make deals, such as leaseback arrangements with the likes of Northrop Grumman, Embraer and Blue Origin that allow companies to avoid property taxes in return for creating jobs and investment. The port authority powers have given Space Florida latitude to pursue economic development no matter which way the legislative winds blow on economic development incentives.
DiBello himself would someday like to be a space tourist. Progress on space tourism companies taking amateurs up from the United States hasn't lived up to optimistic projections. Only this year is the United States getting back to sending up astronauts from its own soil.
"I swore when I took this job that I never wanted to see Florida again injured or damaged by an overdependence on a large federal program that got canceled."