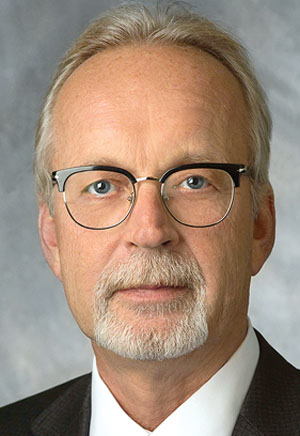 JAMES FOOTE
PRESIDENT & CEO, CSX, JACKSONVILLE
As a leader of one of the largest transportation companies in North America, Foote is overseeing an operations overhaul begun by Hunter Harrison, who died in 2017.
Foote has realigned the company's operating structure to broaden the responsibilities of regional leaders and empower local teams. He has also overseen a comprehensive safety review and the introduction of wide-ranging safety program enhancements.
Foote has more than 40 years of railroad industry experience, beginning his career at age 18 with Soo Line Railroad in Wisconsin. He started in the mechanical department repairing locomotives but quickly rose through the ranks into management positions.
In addition to holding management positions at Soo Line Railroad, Foote had senior positions in finance, law, labor relations and corporate communications at Chicago and North Western Railroad.
In 1995, Foote joined the Canadian National Railway and again rose through the ranks quickly. He was named executive vice president of sales and marketing in 1999. In 2003, he was named CEO of Canadian National Railway.
Foote left Canadian National in 2009 and, in 2015, formed Bright Rail Energy. CSX has more than 21,000 miles of tracks that run through 23 states and Canada.