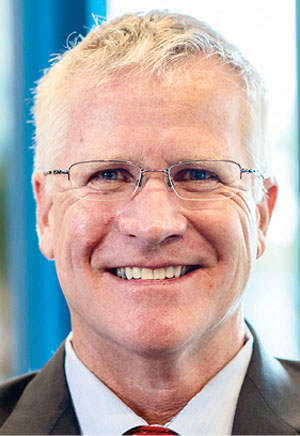 JIM GATTONI
PRESIDENT & CEO, LANDSTAR SYSTEM, JACKSONVILLE
Landstar System is a publicly traded company that provides primarily third-party logistics to a broad range of customers using a network of agents, third-party capacity providers and employees. The company had more than $4 billion in revenue in 2020. It reported record quarterly revenue in the last quarter of 2020 and first quarter of 2021.
The company has gained market share as some smaller carriers have gone out of business during the pandemic or due to increased insurance costs. Gattoni told the Jacksonville Record that some drivers are reluctant to return to work because of COVID-19 risks.
A CPA with a bachelor's degree from Ramapo College in New Jersey, Gattoni worked for KPMG until joining Landstar in 1995 as corporate controller, became CFO in 2007 and president and CEO in 2014.