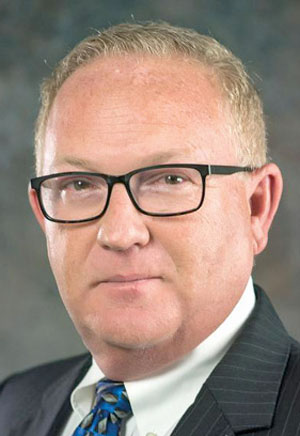 JOHN FENTON
CEO, PATRIOT RAIL AND PORTS, JACKSONVILLE
Operating in the shadow of giant CSX, also headquartered in Jacksonville, Patriot Rail operates 12 regional and short-line freight railroads, a scenic rail excursion train and five rail-related services companies with more than 600 total rail miles across the United States.
Patriot Ports, through subsidiaries Portus and Seaonus, runs a port logistics business handling cargo in the southeastern U.S. Among Portus' clients for its stevedoring services are the military services in Jacksonville, Cape Canaveral and Sunny Point, N.C.
Fenton came to the company after serving as CEO of Metrolink, the nation's third-largest heavy rail commuter rail agency serving six Southern California counties. In addition to improving ridership, Fenton led the national implementation of the first Positive Train Control system mandated by the Rail Safety Improvement Act of 2008. Fenton started his career as a trainee with Missouri Pacific Railroad and later moved to Union Pacific Railroad after the merger with Missouri Pacific. He has worked for several other railroad companies, including Canadian National Railway, Kansas City Southern Railway and the Atchison, Topeka & Santa Fe Railway (now BNSF).
Fenton has a master's degree from the University of Southern California and a bachelor's degree from Indiana University. He is also a member of the Association of American Railroad Superintendents and served in the United States Navy.