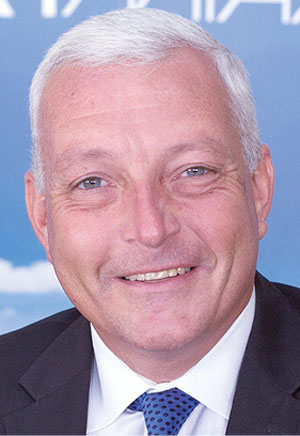 JUAN KURYLA
DIRECTOR, PORTMIAMI, MIAMI
Kuryla has served in several executive roles for Miami-Dade County, from a job in the parks and recreation department to a position in the finance department to assistant administrator in the county manager's office. He became assistant port director in 2001 and then port director in 2014.
The port, heavily impacted by the pandemic, is the largest cruise port in the world. In 2019, 6.8 million passengers passed through the port's terminals, and the port berthed 2,246 cargo and cruise vessels. As cruise lines remained closed during the pandemic, however, the port set an all-time cargo record. The port dredged its channel to accommodate post-Panamax ships, and county officials have approved a study of further dredging. Last July, the port merged a proposed Disney Cruise Line terminal project into MSC Cruises' terminal project with a $300 million two-berth terminal with a shared use agreement between the two cruise lines.
Kuryla earned a bachelor's degree and MBA from Florida International University and obtained his professional port manager degree from the American Association of Port Authorities in 2010.