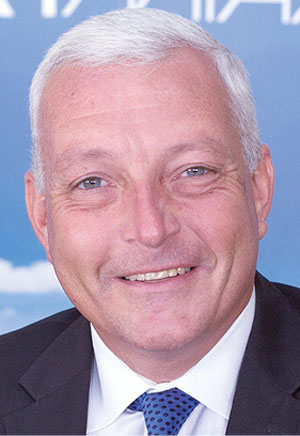 JUAN KURYLA
DIRECTOR, PORTMIAMI, MIAMI
Kuryla's leadership at PortMiami, the largest cruise port in the world, will be tested this year and beyond as a result of the COVID-19 pandemic. The cruise industry worldwide has been particularly hard-hit by the health crisis. However, the port's $1.3-billion infrastructure improvement plan is moving forward with new cruise ship terminals and deepening of its shipping channels.
Kuryla joined PortMiami as assistant director in 1998 after serving in a number of executive roles for Miami-Dade County. In 2009, he became deputy and was named director of PortMiami in 2014.
In its 2019 annual report released in January, PortMiami chalked up another record year with a 22% increase over 2018 in cruise passenger movements, reaching an all-time high of 6,824,000 cruise ship passengers.
PortMiami generates more than 207,000 jobs and has an annual economic impact of some $27 billion on the greater South Florida area.