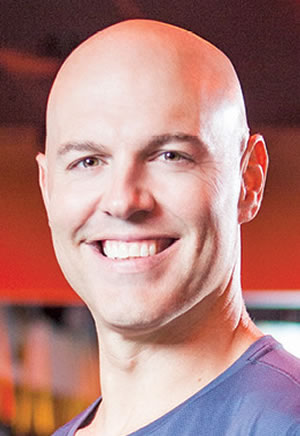 DAVID J. LONG
CO-FOUNDER & CEO, ORANGETHEORY FITNESS, BOCA RATON
A former executive at Massage Envy, Long has ambitious growth projections for Orangetheory, targeting more than $2 billion in gross sales by 2024. In addition, Long is working with health insurance companies and health care providers to devise plans that will subsidize Orangetheory workouts for people who cannot afford to pay the full price of a membership.
The company was founded in 2010 by Florida physiologist Ellen Latham. She partnered with Long, Jerome Kern and David Hardy to create Orangetheory's heart rate-based HIIT total-body group workout program. Workouts focus on highly structured, one-hour training sessions alternating between short periods of intense exercise and long recovery periods designed to increase oxygen consumption and enhance endurance and cardio-vascular function.
The COVID-19 pandemic proved challenging. But the company made it through by obtaining COVID-19 relief funding, creating a virtual app and taking various cost-cutting measures, Long told CNN Business.
Long has sold the fitness concept to a broad base of franchisees; Orangetheory has more than 1,300 locations worldwide. He received a bachelor's degree in physical therapy and a master's degree in business administration from the University of Florida.